---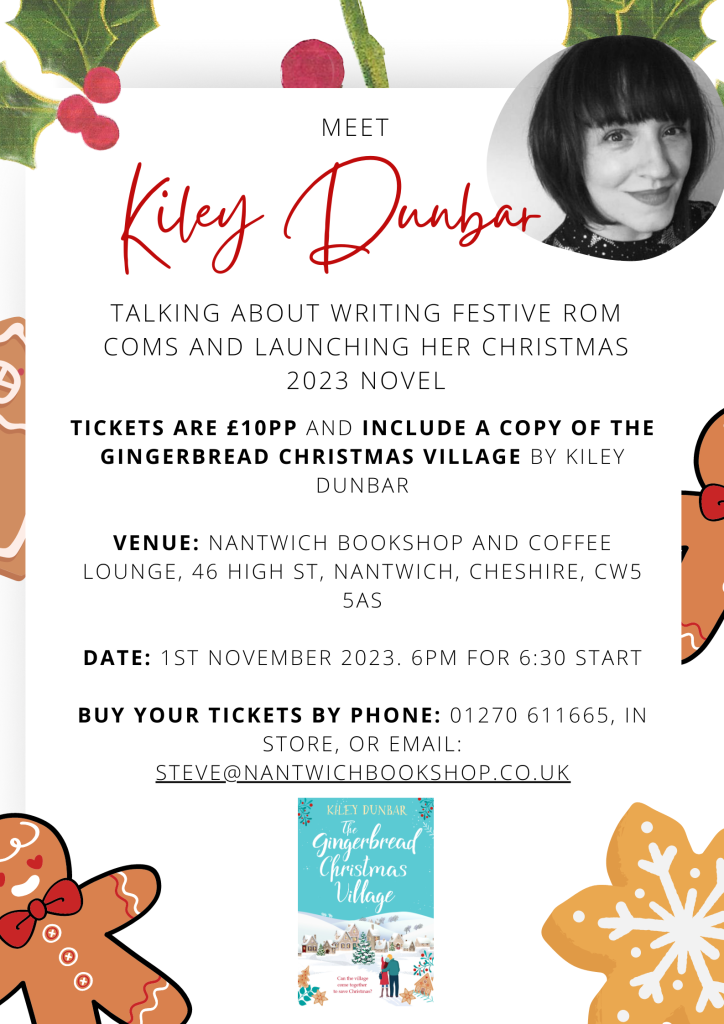 1 November 6.30 pm
KILEY DUNBAR BOOK LAUNCH/CHRISTMAS PARTY – in Person
Tickets are £10pp and include a copy of The Gingerbread Christmas Village
Venue: Nantwich Bookshop and Coffee Lounge, 46 High St, Nantwich, Cheshire, CW5 5AS
Tickets: 01270 611665
---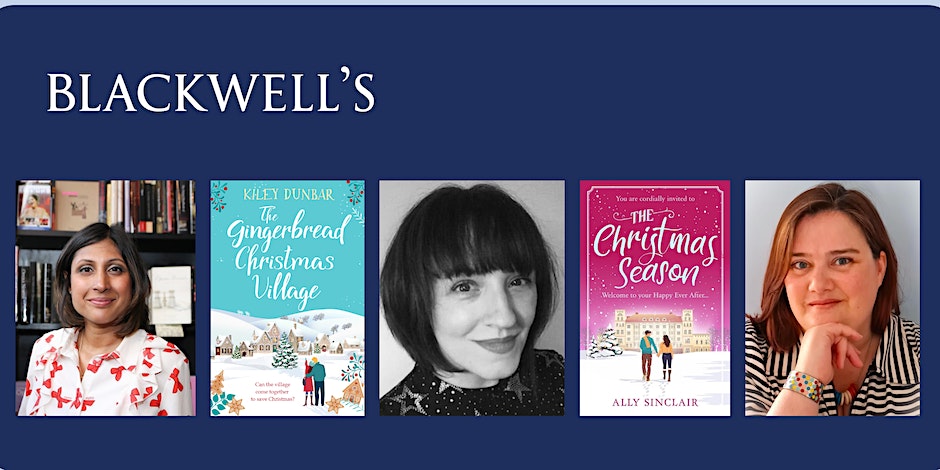 2 November 18:30 – 20:30 GMT

CHRISTMAS WITH HERA BOOKS – Keshini Naidoo, Kiley Dunbar & Ally Sinclair in Person
Blackwell's Bookshop, 146 Oxford Road Manchester M13 9GP

A lovely Christmassy event in Manchester at Blackwell's Bookshop! I'll look forward to seeing some of you there!

I'll be chatting with fellow Hera Books author Ally Sinclair and my actual book boss and editor Keshini Naidoo!

We'll be talking about writing festive books, loving unashamedly commerical fiction, and why nothing beats a cosy Christmas rom com!
https://www.eventbrite.co.uk/e/christmas-with-hera-books-keshini-naidoo-kiley-dunbar-ally-sinclair-tickets-717103514917

Grab your tickets quick!
---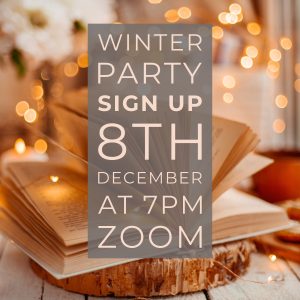 Friday 8th December from 7pm GMT
TEALEAVES AND READS WINTER PARTY ONLINE

Tealeaves And Reads Bookshop would like to make you aware of the following.

"Our completely free online winter event is BACK! We have over ten fabulous Authors lined up to attend, from question answering to extract reading, and maybe a little sneak peek and what they have coming up too. There will be a quiz or two, giveaways (lots!) and it will be a fantastic couple of bookish hours.

https://forms.microsoft.com/e/RBPxZ2vTqW

Fill in the sign up form to attend – this is the ONLY way to reserve your space at the party. You will be sent a confirmation email once you do this and the Zoom link will be sent out the week before.

Please ONLY sign up if you are planning to attend the Winter Party. Numbers are limited. If your plans change you must email us to cancel your place."
---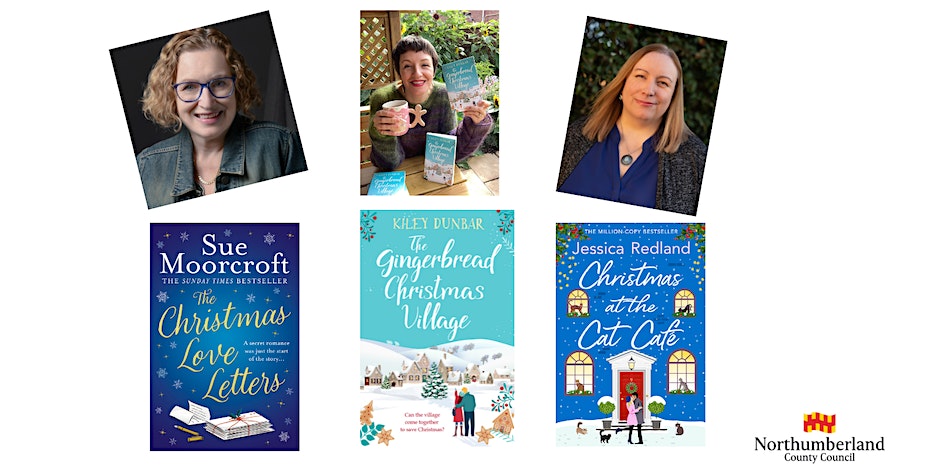 Monday 18 December 2-3pm ONLINE

CRACKING CHRISTMAS VIRTUAL AUTHOR EVENT

Come along to this Cracking Christmas Author event with Sue Moorcroft, Kiley Dunbar & Jessica Redland By Northumberland Libraries

FREE TICKETS: https://www.eventbrite.co.uk/e/cracking-christmas-virtual-author-event-tickets-705301364367
---