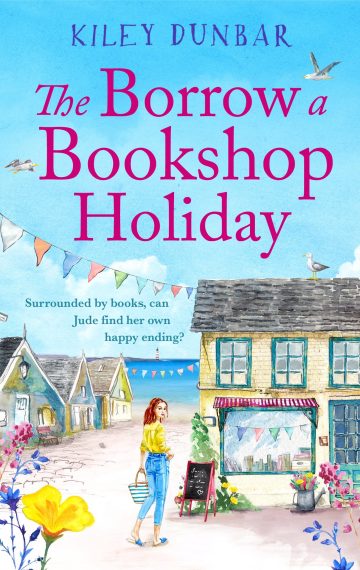 Publisher:

Hera Books

Available in:

eBook, Paperback

ISBN:

9781800325173
Buy on Amazon
The Borrow a Bookshop Holiday (May 2021) Jude rents a tumbledown bookshop by the sea in Clove Lore, Devon, for a fortnight.
When fellow bookseller-holidaymaker Elliot turns up unannounced, she discovers she's not the only one running away from real life.
Only one bed, bookselling and blossoming romance.
Kobo: http://bit.ly/308giMP
Apple: http://apple.co/3q8A4Ch
Paperback coming 22 July 2021.