This week One Winter's Night (shortlisted RNA Romantic Comedy Novel 2021) came out on audiobook.
Grab your copies here:
KOBO UK AUDIOBOOKS: https://www.kobo.com/gb/en/audiobook/one-winter-s-night-10
or GOOGLE PLAY: https://play.google.com/store/audiobooks/details/Kiley_Dunbar_One_Winter_s_Night?id=AQAAAEDcpTHl_M
Published by Saga Egmont and voiced by the hugely talented Lois Chimimba (of Netflix's The One fame).
I'll be getting in a bubble bath tonight with a glass of something nice to have my very first listen. It's amazing hearing my stories acted for audiobook listeners to enjoy.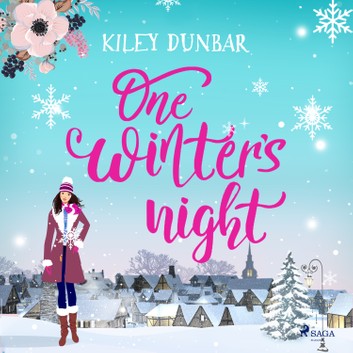 In 2019 my debut was published by Audible (One Summer's Night : buy it here: https://www.audible.co.uk/search?keywords=kiley+dunbar&ref=a_hp_t1_header_search ) and that felt like a dream come true. For the sequel to become an audiobook too, well, I'm just blown away!
Thank you Lois, Hera Books and Saga Egmont for this beautiful production.
Love, Kiley, x